2015 GABRIELLA MAGNUM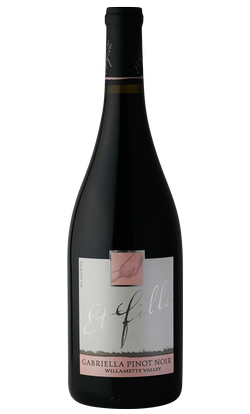 I can't be objective about this wine, which was the last that my dad made to completion. Here's the story: my daughter, Gabriella, was born two months early and she and I lived together in the Neonatal Intensive Care Unit of the hospital. When we were there, my dad visited and asked if we should make a wine to commemorate her birth to enjoy on her 21st birthday, as is a French tradition that we have adopted in our family. We started brainstorming how we would make a wine intended to age. Separately, we each came up with the same list- Deux Vert Vineyard for structure, whole cluster for tannin complexity, and a higher than usual percentage of new oak for longevity.
This is a wine with strength and grip that is intended to age with complexity, refinement, and grace.
Appellation: Yamhill-Carlton District
Harvest: September 8-14, 2015
Barrel aging: 11 months, 100% new
Alcohol by volume: 12.8%